hand carved skull indah
€

399.00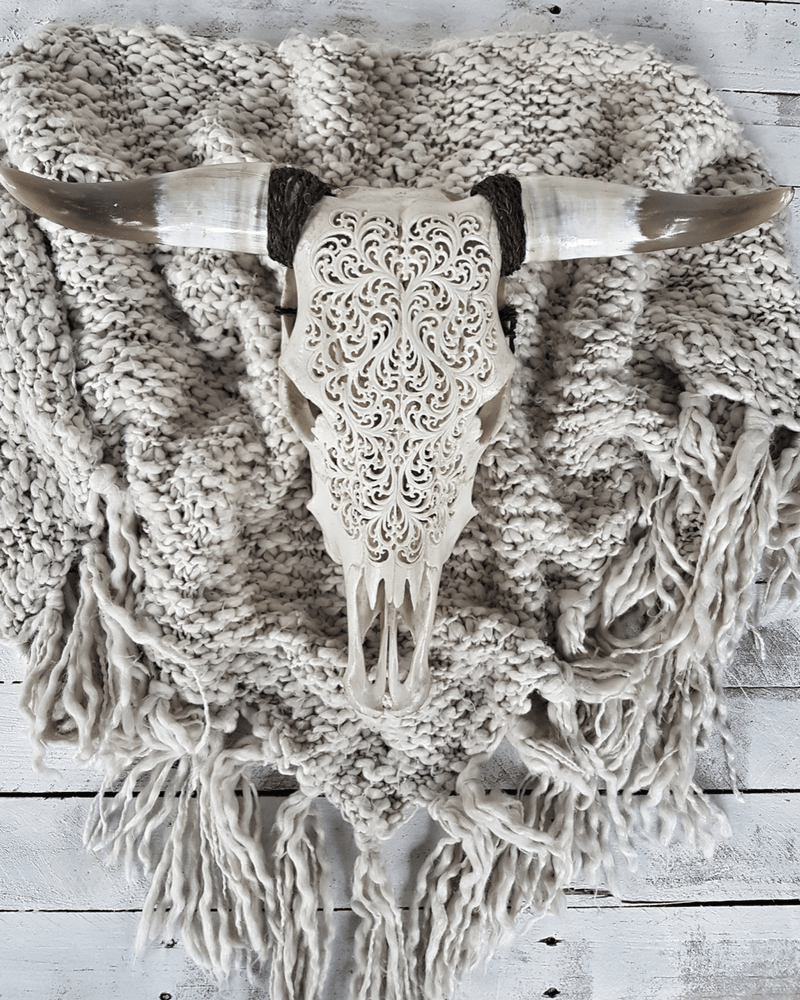 My favorite bone carver in Bali, a silent poet of craftmanship, makes these stunners for us. Every piece is carefully hand carved out of horn and are then forever joined by knots and loops of black cotton.
I love how it takes a White Wall to the next level or how it gives a simple space that je-ne-sais-quoi.
It also reminded us to tell you lovers of handmade, that this piece is limited edition and I have only a few left in the shop.
These pieces are made as the last, respectful part of the natural chain in taking care, and making use of, every last part of the animal, which needless to say are all passed away from natural causes, and never to only be used for this purpose.
· MATERIAL: bone
· COLOR: natural off-white, but does whiten more and more over time
· SIZE: 64 x 46 x 20 cm ( 25 x 18 x 8 inch)
· CARE: it can be wiped using a damp cloth.
;
En Bali tuve la fortuna de conocer a un artesano que trabaja el hueso y hace con sus manos maravillas como estas calaveras labradas.
Me encanta el toque bohemio y rústico que le da a una simple pared blanca.
Esta pieza forma parte de una colección muy limitada y tenemos muy pocas piezas en stock.
· MATERIAL: hueso
· COLOR: beige, pero con el tiempo el color del hueso es cada vez más blanco
· TAMAÑO: 64 x 46 x 20 cm ( 25 x 18 x 8 inch)
· CUIDADO: puedes limpiar la cesta con un paño húmedo
Share